WDOT did not want to offend anyone in their first Holiday Party of the year. Therefore, we decided to take religion out of the equation, and have a non-denominational party. Full of cheer, happiness, and of course ... a fully lit and decorated Josh Talesnick in lieu of a tree.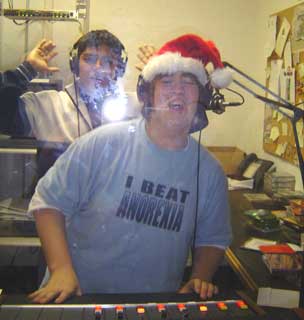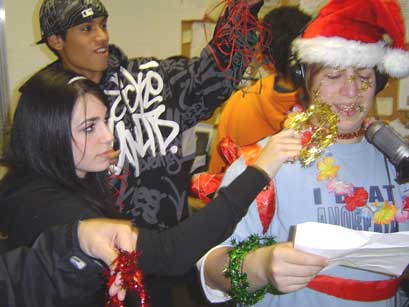 The Show Begins, and they begin to decorate Talesnick ...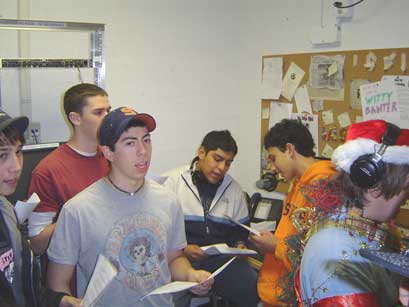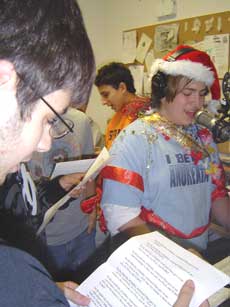 We all sing a non-denominational 12 Nights of Holiday Hymn ...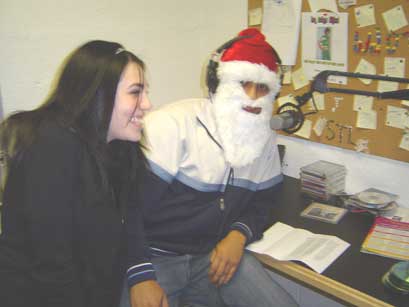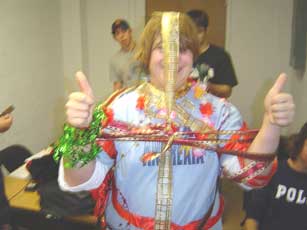 Non-Denominational Santa C-Los asks Jen what she wants. Meanwhile, we decorate more ...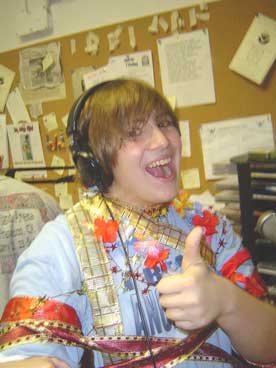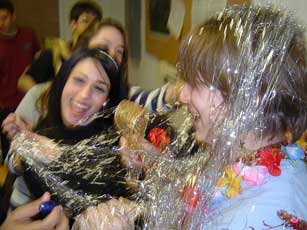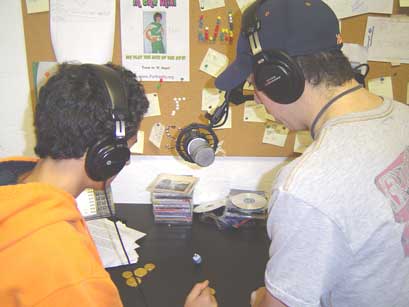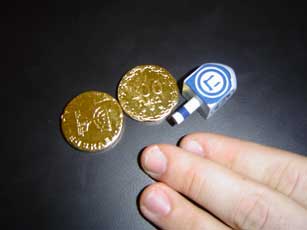 Mergler and Dave Baer spin Tops.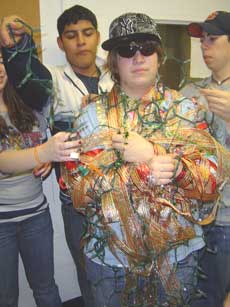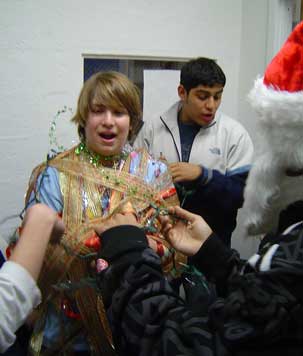 AND WE ARE ALMOST THERE ... ALMOST TIME TO LIGHT THE TALESNICK ...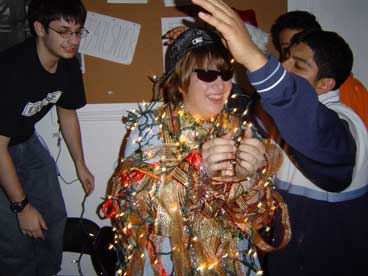 HAPPY NON-DENOMINATIONAL HOLIDAYS!