LATEST NEWS FROM WDOT STUDIOS, PORT WASHINGTON
Four-year DJ Eric says farewell with a WDOT Throwback Show!
Eric has one last call with Schreiber Alum and Sportscaster Kenny Albert.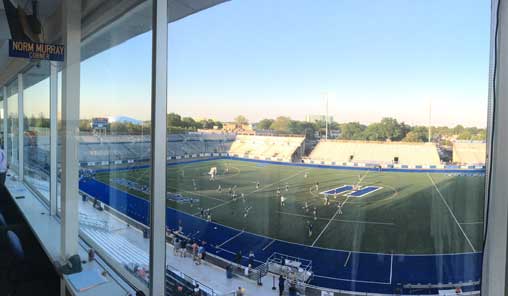 Playoff lacrosse ... live from the Hofstra Press Box!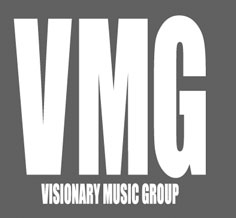 Former WDOT DJ Harrison Remler talks about Visionary Music Group and managing the rap artist Logic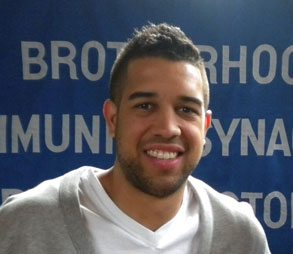 Former Knick Landry Fields joins us on the Dot!!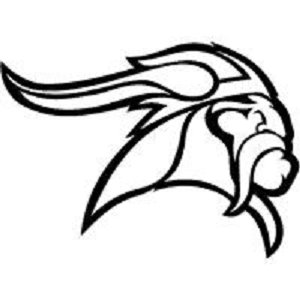 Students reflect on the March 14 Walkout; On Location Remote Broadcast Included.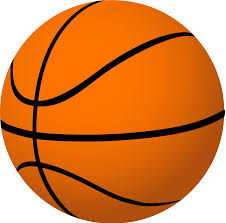 WDOT EXCLUSIVE:
Two teams of broadcasters are covering basketball games this year!
Take a listen, as this page will be updated frequently!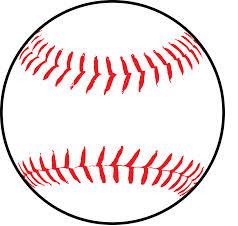 Mr. Hosemann has a new show ... catch Baseball in the Morning
News for week of February 10 LISTEN HERE!

Islanders announcer Chris King calls in. LISTEN HERE!
World famous "Bone Collector" ... considered to be one of the best and "most dangerous" street basketball player of the modern era! LISTEN HERE!
Debate For December LISTEN HERE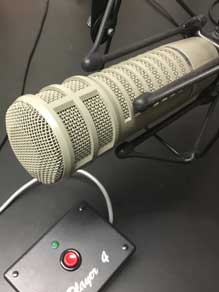 JEOPARDY! QUIZ-TIME WITH ERIC AND THREE TEACHERS. LISTEN HERE!
Vikings win Football Championship!!!! LISTEN HERE FOR 4TH QUARTER!
Vikings Playoff Football LISTEN HERE!
Port Soccer vs. Baldwin LISTEN HERE!
ATTENTION FRESHMEN! Do you want a show? See Mr. Klaff to find out how you can get involved with WDOT Radio! We are training new DJs this Fall.
So many new shows! Click here to listen.
WOW! WHAT A FIRST MONTH OF BROADCASTING!!!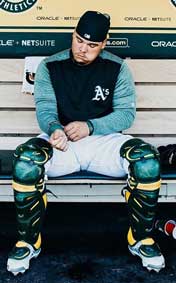 MLB Catcher Bruce Maxwell LISTEN HERE!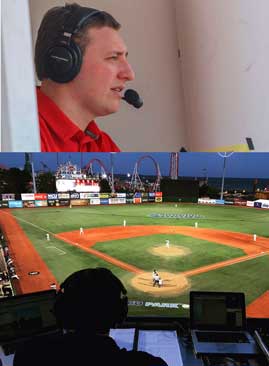 WDOT Alum and Brooklyn Cyclones Announcer, Jacob Eisenberg LISTEN HERE!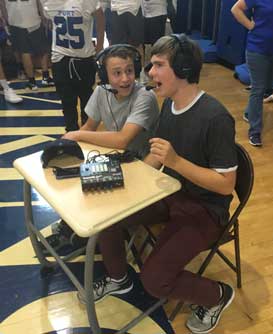 Pep Rally 2017!!! LISTEN HERE!
Vikings Football from 9/9/2017 LISTEN HERE!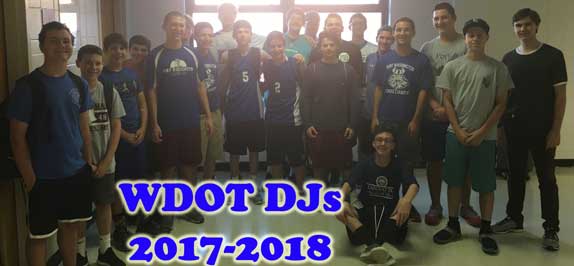 Click here for last year's recap!
Follow our history, by clicking here.
Become a Sponsor ... Contact WDOT General Manager Mr. Klaff at jklaff@portnet.org